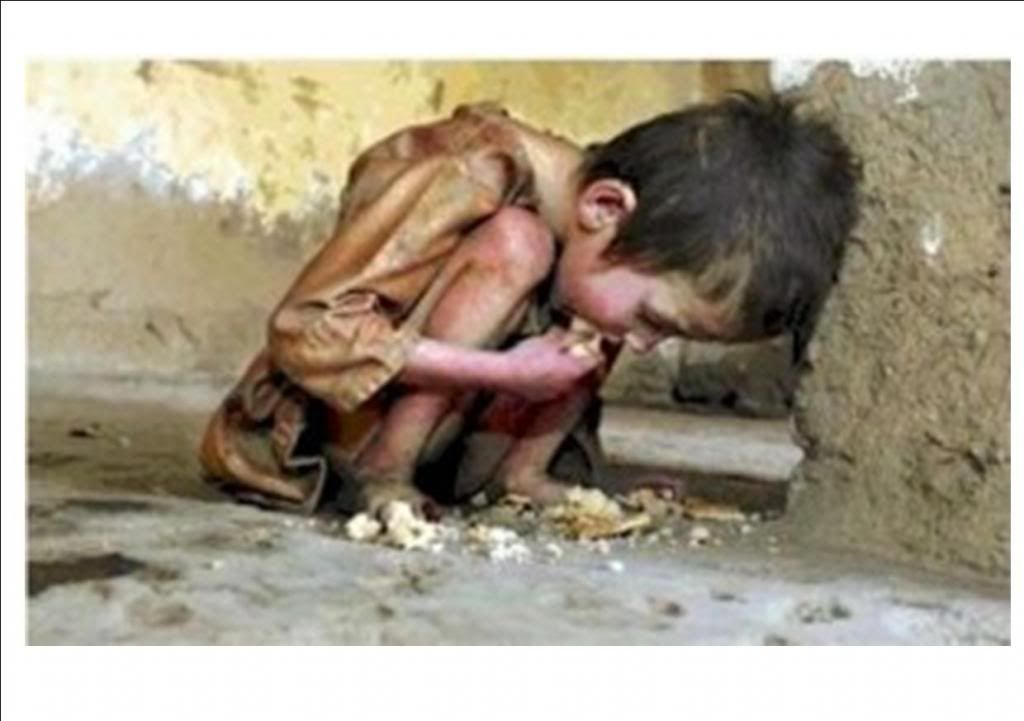 With Thanksgiving Day upon us, the turkey, stuffing and all kinds of food and deserts that we as Americans will eat tomorrow, remember that there are those living among us, in this great country of ours, that don't have anything to eat this Thanksgiving or any other day of the year.

We have become so self centered, preoccupied, consumed, and drunk with our own world and selfishness that our hearts cannot feel their pain.

True Christianity is not about my forgiveness of sin, my wholesome living and my good family, so that I can finally make it to heaven...

...It is much more than that.

Jesus came and died on the cross to forgive my sins and set me free from the grip of satan...

...but He also came to set me free from myself.

My biggest enemy is not always the devil...

...it's me.

Materialism and the cares of this world are sometimes the biggest anchor on my soul.

Our journey and walk in this world is a but brief second of our walk through eternity. DON'T WASTE IT!

Get to know God intimately today. Make the choice to say no to yourself and the stuff that destroys your inner life.

In dying to self, we can really live.. and in surrendering to God, we can have real victory.

"For the love of Christ compels us, because we have concluded this: that one has died for all, therefore all have died; and he died for all, that those who live might no longer live for themselves but for him who for their sake died and was raised." 2Cor. 5:14-15


Steven Curtis Chatman wrote these words;

" I saw the face of Jesus in a little orphan girl, she was standing in the corner on the other side of the world.
I heard the voice of Jesus gentley speak to my heart, "Didn't you say you wanted to find me? Well here I am and here you are. So what now? What will you do now that you have found Me? What will you do with this treasure you have found?
I know I may not look like what you expected, but if you remember, this is right where I said I would be. So what will you do now?

This Thanksgiving look to God and be grateful for what you have been given...

...and please remember to share your abundance with those that only have the crumbs to be thankful for.
Enjoyed today's post please 'like & share' this page so someone else can benefit from it!
Brian Gosur
Join Me on My Facebook Page – Facebook.com/BrianGosur
Work With Me – DSDomination
P.S. Learn how you can generate a full time income using eBay. Simple copy and paste system for under $20. Click Here to See!
If you like this post, "Thank You for the Abundence That You Give",  than please re-tweet this and don't forget to leave your comment!